---
Colorado's drilling plan has safeguards for dinosaur monument
---
Dynel Lane's former father-in-law says she must be insane
---
PARENTS OF AURORA THEATER VICTIM LOSE AMMO LAWSUIT
---
HARRY REID LEAVES BENNET HIGH-N-DRY?
---
Recent history of "fetal homicide" legislative attempts
...but horrific crime stirs talk of new legislation
Klingenschmitt scolded on House floor
---
Amy Van Dyken Tweets that she has reflexes in knees, ankles
---
Tipton introduces bill to give small banks regulatory relief
---
FLAG BANNED DURING DIVERSITY WEEK
---
Denver reveals statue honoring César Chávez
---
Friendly fire? Sierra Club targets Polis with love letter
---
Beloved Tattered Cover owner to retire, chooses successors
---
Colorado GOP aghast at Klingenschmitt's comment in baby's death
...Klingenschmitt won't apologize for calling baby's death an 'act of God'
---
---
DENVER POST NEWS WIRE
COLORADO SPRINGS GAZETTE
BIG NEWS NETWORK
BREITBART
EXAMINER
GOOGLE NEWS COLORADO
CO PHOTO WIRE
MSN NEWS COLORADO
DENVER PHOTO WIRE
YAHOO NEWS COLORADO
---
KUSA - Denver Ch. 9
KMGH - Denver Ch. 7
KCNC - Denver Ch. 4
KDVR - Denver Ch. 31
KWGN - Denver CW2
KRDO - Springs Ch. 13
KKTV - Springs Ch. 11
KOAA - Springs Ch. 5 & 30
KXRM - Springs Ch. 21
KREX - Grand Junction Ch. 5
KJCT - Grand Junction Ch. 8
KKCO - Grand Junction Ch. 11
KBDI - Denver PBS
KRMA - Denver PBS
KRQE - Durango Ch. 13
---
---
SEARCH COLORADO NEWS BY CITY/TOWN

COLORADO NEWSPAPERS

Alamosa &nbspValley Courier
Arvada &nbspMileHighNews.com
Aspen &nbspAspen Daily News
Aspen &nbspAspen Times
Aurora &nbspAurora Sentinel
Bailey &nbspRepublican and Fairplay Flume
Bayfield &nbspPine River Times
Berthoud &nbspWeekly Surveyor
Boulder &nbspBoulder County Business Report
Boulder &nbspBoulder Weekly
Boulder &nbspColorado Daily
Boulder &nbspThe Daily Camera
Brighton &nbspSentinel Express
Brighton &nbspStandard Blade
Broomfield &nbspBroomfield Enterprise
Brush &nbspBrush News Tribune
Buena Vista &nbspChaffee County Times
Calhan &nbspHigh Plains View
Cañon City &nbspDaily Record
Carbondale &nbspCarbondale Valley Journal
Castle Rock &nbspDouglas County News Press
Cedaredge &nbspMountain Valley News
Colorado &nbspIndependent
Colorado Springs &nbspBusiness Journal
Colorado Springs &nbspIndependent
Colorado Springs &nbspThe Gazette
Colorado Springs &nbspSouth Side Business News
Colorado Springs &nbspWoodmen Edition
Commerce City &nbspSentinel Express
Cortez &nbspCortez Journal
Craig &nbspCraig Daily Press
Craig &nbspMoffat County Morning News
Crested Butte &nbspCrested Butte News
Crested Butte &nbspCrested Butte Weekly
Delta &nbspDelta County Independent
Denver &nbspColorado Statesman
Denver &nbspDenver Business Journal
Denver &nbspDenver Post
Denver &nbspWestword
Dolores &nbspDolores Star
Durango &nbspDurango Herald
Durango &nbspDurango Telegraph
Eads &nbspKiowa County Press
Eagle &nbspEagle Valley Enterprise
Eaton &nbspThe North Weld Herald
Estes Park &nbspEstes Park Trail-Gazette
Evergreen &nbspCanyon Courier
Fort Collins &nbspColoradoan
Fort Collins &nbspFort Collins Weekly
Fort Collins &nbspNorthern CO Business Report
Fort Lupton &nbspFort Lupton Express
Fort Morgan &nbspFort Morgan Times
Fountain &nbspFountain Valley News
Fowler &nbspFowler Tribune
Frederick &nbspFarmer and Miner
Frisco &nbspSummit Daily News
Glenwood Springs &nbspPost Independent
Golden &nbspJefferson County Transcript
Granby &nbspSky-Hi News
Grand Junction &nbspGJ Free Press
Grand Junction &nbspThe Daily Sentinel
Grand Lake &nbspGrand Lake Prospector
Greeley &nbspGreeley Tribune
Gunnison &nbspCountry Times
Haxtun &nbspHaxtun-Fleming Herald
Hugo &nbspEastern Colorado Plainsman
Johnstown &nbspThe Johnstown Breeze
La Junta &nbspAgJournalOnline
La Junta &nbspLa Junta Tribune-Democrat
Lafayette &nbspLaFayette News
Lakewood &nbspJefferson Sentinel
Lakewood Lakewood Edge
Lamar &nbspLamar Daily News
Laporte &nbspNorth Forty News
Leadville &nbspLeadville Herald Democrat
Littleton &nbspCentennial Citizen
Littleton Littleton Gazette
Longmont &nbspDaily Times-Call
Loveland &nbspDaily Reporter-Herald
Lyons &nbspLyons Recorder
Mancos &nbspMancos Times
Meeker &nbspRio Blanco Herald Times
Montrose &nbspMontrose Daily Press
Nederland &nbspThe Mountain Ear
Norwood &nbspThe Norwood Post
Ouray &nbspOuray News
Pagosa Springs &nbspPogosa Springs Daily Post
Pagosa Springs &nbspThe Pagosa Springs Sun
Palisade &nbspPalisade Tribune
Paonia &nbspHigh Country News
Pueblo &nbspPueblo Chieftain
Rangely &nbspRangely Herald Times
Rico &nbspThe Rico Bugle
Rifle &nbspCitizen Telegram
Saguache &nbspThe Saguache Crescent
Salida &nbspThe Mountain Mail
Silverton &nbspSilverton Standard
Snowmass &nbspSnowmass Village Sun
Steamboat Springs &nbspSteamboat Pilot
Sterling &nbspSterling Journal-Advocate
Telluride &nbspTelluride Daily Planet
Telluride &nbspTelluride Watch
Trinidad &nbspThe Chronicle News
Trinidad &nbspTrinidad Times Independent
Vail &nbspVail Daily
Vail &nbspVail Trail
Wellington &nbspThe Wellington Tribune
Westcliffe &nbspWet Mountain Tribune
Westcliffe &nbspWet Mountain Tribune
West Slope: Sunshine Express
Windsor &nbspWindsor Tribune


College Newspapers
Co St-Ft Collins Rocky Mountain Collegian
Co St-Ft Collins Ram Republic
Fort Lewis College Independent
Colorado Mesa University College Criterion
Metropolitan State-Denver Metropolitan
UC Colorado Springs The Scribe
Univ of CO Denver The Advocate
Univ of Denver Clarion
U of North Colorado Mirror



Growing push to put a woman's face on the $20 bill
---
Suspect caught in Castle Rock after 2 bank robberies in an hour
---
Rocky Mtn National Park to allow mountain bikes for first time
---
EPA wants to test Silverton's soil... what could possibly go wrong?
---
Glenwood man buys wheelchair for vet, gets praise from Bill O'Reilly
---
Denver schools debate teacher bonuses for "high needs" students
*Flashback* "All teachers do the same job"
---
Colorado defends legalization in Supreme Court for first time
---
UPDATE: DA will not elect for murder charges in Longmont case
UPDATE: Coroner: No evidence baby exhibited any signs of life outside womb
Michelle Wilkins' family refuses donation from Rep. Klingenschmitt
---
CU Denver student claims her diploma is being held hostage
---
AG asks marijuana industry to help crack down on black market
---
DEGETTE, POLIS SUPPORT FRACKING NOW?!?
---
Senate panel approves expanded snow tire requirement
---
Coffman at his 60th: '60 is the new 40!'
---
SIGN UP FOR EMAIL UPDATES:
---
COMPLETE COLORADO - PAGE TWO
AM COLORADO - 1310 KFKA
JOHN AMENDALL - FOUR BLACK ARROWS
AMERICAN CONTRARIAN - SEAN PAIGE
JOHN ANDREWS
ARI ARMSTRONG
BEST DESTINY
BLUECARP
PETER BOYLES
FRED BROWN
MICHAEL D. BROWN - BLOG
MICHAEL D. BROWN - RADIO
JON CALDARA - BLOG
JON CALDARA - RADIO
CALL IT MILE HIGH
LAURA CARNO
VINCENT CARROLL
CO ALLIANCE FOR IMMIGRATION REFORM
CO FREEDOM OF INFORMATION COALITION
COLORADO INDEPENDENCE INSTITUTE
THE COLORADO INDEX
COLORADO LOG CABIN REPUBLICANS
THE COLORADO OBSERVER
COLORADO PEAK POLITICS
COLORADO POLS
COMMON SENSE NEWS
JEFF CRANK
JEFF CRANK SHOW BLOG
DENVER POLICE TRANSPARENCY
DENVERRADIO.NET
DOMINIC DEZZUTTI
JOANNE DITMER
THE DRUNKABLOG

FREE COLORADO
SUSAN BARNES-GELT
GREAT EDUCATION COLORADO
DAVID HARSANYI
MARK HILLMAN
GREG HOLLENBACK - MODERN DATER
IRON SHRINK
COLORADO JEWISH REPUBLICANS
BRAD JONES
AL KNIGHT
DAVE KOPEL - BLOG
LAKEWOOD EDGE
LIBERTY ON THE ROCKS
Mike Littwin
LIVING THE GRAND LIFE
LOCAL LIBERTY ONLINE
LEFTY BLOGS COLORADO
LIBERTARIAN PARTY BLOG
MICHELLE MORIN
MOUNT VIRTUS
ROB NATELSON
NEW ERA COLORADO
NIGHT TWISTER
NOTES FROM A GRUMPY OLD MAN
AMY OLIVER SHOW
OPEN GOVERNMENT INSTITUTE
PEAKDEMS
JESSICA PECK
STACY TREHERNE PETTY - COLORADO BLONDE
JIM PFAFF SHOW
PLUMB AND SQUARE
JACK POMMER - COLORADO CAPITOL REPORT
MIKE ROSEN - COLUMN
MIKE ROSEN - RADIO
ROSSPUTIN
JASON SALZMAN
SENG CENTER - JIMMY SENGENBERGER
JOSHUA SHARF
THE CRAIG SILVERMAN SHOW
DEMNOTES - DAN SLATER
MELANIE STURM - THINK AGAIN
SUSAN THORNTON
TONY'S RANTS
---
OTHER AGGREGATORS:

CONNECTICUT - CAPITOL REPORT
FLORIDA - SAYFIE REVIEW
IOWA - THE BEAN WALKER
KANSAS - KANSAS MEADOWLARK
LOUISIANA - THE DEAD PELICAN
MICHIGAN - MICHIGAN REPORT
NORTH CAROLINA - CAROLINA PLOTT HOUND
PENNSYLVANIA - KEYSTONE REPORT

OBAMACARE - OBAMACARE REPORTER

Suspect in Longmont Facebook stabbing attack turns self in
---
Using the arts to develop, revitalize Loveland
---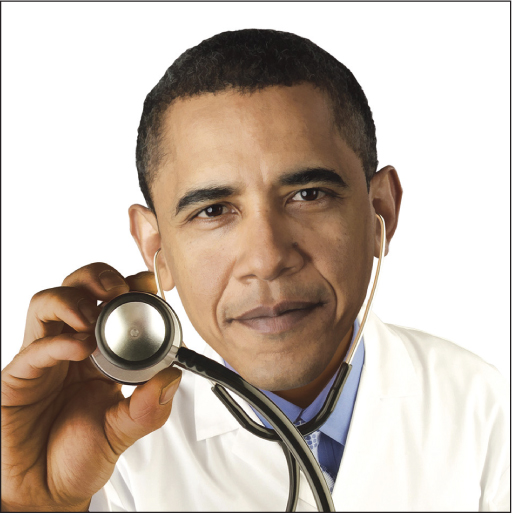 MANY FINDING OBAMACARE QUITE TAXING
---
ACLU, Fort Collins finalizing panhandling settlement
---
Legislator wants study on managing Colorado's bear population
---
Silly symbolism darkens DIA's "Blucifer"
---
Littleton City Councilman resigns abruptly, no reason listed
---
Lawmakers outraged VA execs will retire with full bene's
---
State adds 12,200 jobs, unemployment rate unchanged
---
INSIDE AMERICA'S TOUGHEST PRISON
---
Could hospital provider 'fee' help increase road funding?
---
Report: Suspects Googled how to rob a bank... then did it
---
DA outraged after court reverses ruling against repeat DUI offender
---
Weld, Larimer counties among fastest growing in nation
---
CANCEL VA BONUSES, USE THEM FOR CONSTRUCTION
---
Accelerated broadband build out won't cost Longmont extra
---
Marijuana charges down 90%, a look at the numbers
---
---
---
EMAIL: COMPLETECOLORADO@GMAIL.COM
---
WEATHER FORECAST
---
DENVER CRIME MAP, STATISTICS
---
Privacy Policy
---
850 KOA - DENVER
630 KHOW - DENVER
710 KNUS - DENVER
560 KLZ - DENVER
740 KVOR - COLORADO SPRINGS
600 KCOL - FORT COLLINS
1310 KFKA - GREELEY
1240 AM KRDO - SPRINGS/PUEBLO
WKRP RADIO
---
***HOW TO FILE OPEN RECORDS REQUESTS IN COLORADO***
OPEN GOVERNMENT RESOURCES
FIND YOUR COLORADO DISTRICT
FIND YOUR COLORADO LEGISLATOR
COLORADO VOTER INFORMATION
VOTER INFORMATION BY COUNTY
---
---
SEND NEWS TIPS AND LINKS

[GUARANTEED ANONYMOUS]

---